Today's Purpose Woman
I'm excited to share my story and vision behind my book in an interview with Today's Purpose Woman.
Self-Approved; A Guide for Authentic and Purposeful Living was a labor of love for the woman who (like me) hid in the background of life; not fully realizing how incredibly valuable we are. Listen to my interview at http://amp.gs/lePe
 And while you are on the website, order the new 2018 calendar – which I am featured. Excited and
#
SuperGrateful
#
PraiseGod
!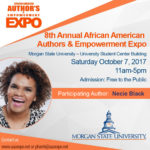 8th African American Authors & Empowerment Expo
I'm excited to be a Participating Author at the 8th African American Authors & Empowerment Expo!! If you are looking to have greater exposure in the community and looking to obtain information that's relevant for growth as an author or if you desire to connect with other like minded people who desire to share a message, then you should attend the Expo, taking place on Saturday, October 7, 2017, 11:00am – 5:00pm at Morgan State University, Baltimore MD. The event is FREE and open to the public. You will have access to free workshops, panel discussions, one on one conversations with featured authors and the opportunity to connect with over Three dozen authors. Register now for this free event at http://events.r20.constantcontact.com/register/event?oeidk=a07edpvgsz2d1e236ea&llr=879iegjab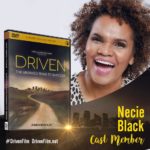 Entrepreneur Day is Monday, August 21, 2017!!
We celebrate you for having the faith, courage and determination to live your dream – full-time or part-time doesn't matter. Know this – your DRIVE will always propel you forward! Now is the perfect time to take back your life and activate the drive buried inside you! I'm Thrilled to share my testimony of drive, perseverance and commitment. And it starts tonight! Meet the DRIVEN: A documentary featuring 11 entrepreneurs who share their path to overcoming adversity and transforming to a life of purpose. Starting August 21-23, 2017 at 7pm CST/8pm EST Visit http://amp.gs/p1pN  to tune in. #DRIVENfilm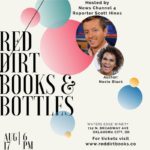 Red Dirt Books & Bottles
Come Join me and other Oklahoma Authors at Red Dirt Books & Bottles! It's a statewide book signing event that highlights local authors on Thursday, August 17th at 6:00pm. Come pick up an autographed copy of my book, #SelfApproved; A Guide for Authentic and Purposeful Living and enjoy some really great wine prepared by Adam Edwards' team at @WatersEdgeWinery, Oklahoma City. There's no cost to attend so can I count on you to join me? For more information and to register visit http://amp.gs/ZP2u today!#share #reddirtbooks
BCWN Mentoring Event
Check out these Power Mentors and Experts! We will be in Dallas, TX for an upcoming BCWN Event, Saturday, July 22, 2017 at 10:00am! Join us at our 1st Annual Empowerment Event that brings women together from all levels of their careers in a casual, inspiring atmosphere. This event offers attendees the opportunity to meet with Mentors and Experts who are influential in their industries and ready to answer your burning questions. Get advice on how to change careers or handle an issue at work. Want to know how to get promoted? Need Leadership advice or tips on how to negotiate your salary or job offer even how to manage your full-time job and side hustle! Gain new insights and clarity about your career and professional goals through Real Career Talks, Expert Advice and Mentoring Power Sessions. #LeadHer2017 #BlackCareerWomen. Claim your spot at https://www.eventbrite.com/e/bcwn-dallas-lead-her-empowerment-mentor-summit-registration-33210037115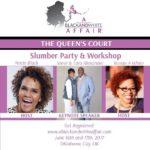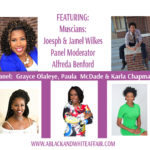 A Black and White Affair, Slumber Party and Workshop
We want you to Grab a girlfriend and join us for the 3rd Annual A Black and White Affair Slumber Party and Workshop. Buy One Get One FREE ticket begins at midnight. Offer expires at midnight on Sunday, May 14, 2017. Go to ablackandwhiteaffair.com to get more info and register! We'll see you in Oklahoma City, June 16 & 17!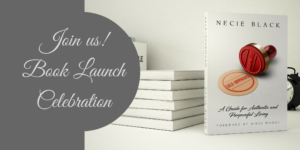 #SelfApproved Book Launch
Come and celebrate with me!! Book signing and launch of Self-Approved; A Guide for Authentic and Purposeful Living. Feb 25th, 4-6pm in Addison Texas. The event is Free but please RSVP for refreshments sake
🙂 Check it out! https://www.facebook.com/events/1798612800391955/
Saturday, February 25 at 4 PM – 6 PM
La Madeline French Bakery
5290 Belt Line Road Suite 112, Addison, Texas 75254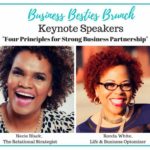 Business Bestie Brunch
Excited to be a speaker at the Business Besties Brunch with my Business Bestie Ronda A. White! There is one very important fact about success…it's not usually accomplished alone. Great relationships are built from a strong bond. We will take the stage together to share the Personal Story of how we became "Business Besties" and what it takes to maintain a Healthy Business Relationship. Do you need someone to listen and encourage, have your back or share resources? Come out to the Business Besties Brunch and walk away with a new mindset for building relationships!