Self-Approved; A Guide for Authentic and Purposeful Living!
As women, we often see what's wrong in, what we don't have or everything we're not. This allows fear to creep in and prevent us from growing to the capacity. Isn't it time to change your perspective; to see everything that's beautiful about you! To approve of who we are and appreciate what we do have. Well, now is the time! Celebrate who you are. Build the confidence to cut through layers of fear and doubt. God has already approved of you and gave you the power to live your best life. Despite the past and regardless of circumstances, stamp APPROVED on yourself and get your life! #SelfApproved book will support you through the journey!
About the Book!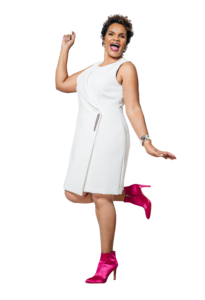 #SelfApproved provides timeless practical and easy-to-follow steps that guide you to internal healing ushered through Self-awareness, Self-acceptance, and Self-approval. Push low self-esteem and fear aside and Fall in Love with the woman you were created to be! Do life as you are purposed! See yourself through God's eyes and release dependence on others to affirm you. Find within yourself all you cannot find outside of yourself. Celebrate everything unique about you. Get started and take a deep dive into the pages of this book. Each chapter with its unique set of lessons, build upon each other and supports you in moving forward with intention and purpose. Become an expert in the principles of Authentic and Purposeful Living.
Here's Necie on Social Media: Twitter        Facebook           LinkedIn         Instagram
  Order Your Book, Mug and T-shirt Here:
Are you Ready to Share YOUR story but don't know where to start, or how? Are you unsure of how to frame and articulate your experiences in a way that reflects your heart? Necie has been a Project Coordinator in eight Amazon best-selling anthologies, guiding co-authors in writing their chapters with passion and authenticity. Due to her gift of curiosity and learning behind-the-scene hacks of publishing, she now helps aspiring authors write their own non-fiction books. She's an expert in the How-To hacks of book collaborations, story-coaching and writing your book. Let your story inspire and impact others for generations! Necie will guide you! Click the image for a complimentary consultation.